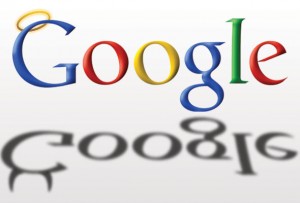 I attended a business seminar with a keynote speaker who was advertised as having 'extensive marketing experience' followed the next day by a writing teacher who is qualified enough to be teaching at a well respected Australian university. They both said something that made me feel like demanding money back on behalf of everyone there…
"Just Google it"
…I'm sorry… What?
People have paid a collective total of around $20,000 to hear you tell them to GOOGLE IT?
I really should stop being honest – there is more money to be made BSing people…
OK, so is Google so bad?
In a word, yup.
They are no longer a true search engine and have not-so-subtly morphed into a classifieds advertising site. The first 3-5 pages of most searches on Google are dominated by advertising that pays Google and websites that CONTAIN Google advertising… Hmmmm does this remind anyone of "It's not what you know but WHO you know?…" cheeky eh?
But who can blame them? They are making BILLIONS from their search/advertising business model, I just wish they were as green, cuddly and friendly as they seemed to be when they started out.
It's worth noting that I love many things the Google company produces, including the Android Operating System, I'm just sick of their search engine that doesn't … search.
There are exceptions to these results and you can get lucky, but in terms of raw, reliable research, Google leaves a lot to be desired in terms of quality answers to important questions.
Now if they had said "Google it using specific words in your search" (i.e. search words THEY had used successfully) then this post would never have been written… but they didn't so I'm letting everyone know that when you hear someone say Google It and you are paying for their time, tell them to give some more information or a refund please… 😀
Take care and try looking at the 7th page in when Googling – you can find some gems in there 😉